Design!

— book,

illustrations

—

2018
Design! Like Muller Van Severen: this interactive booklet for designers of 10 years of age or older learns you how to design like the Belgian Designer-couple Muller Van Severen.
Ellen & Nathan — invitation — 2018
Ellen & Nathan are fond of travelling. For their wedding invitation I drew a map of their big day as if it was a travel route, based on the destinations of their previous travels. They say I do in a wedding chappel in Las Vegas, drink champagne on a beach in L.A., have dessert during a romantic pick-nick in Norway and dance all night long in a club in China.
monokini —

identity, posters, flyers

,

illustrations

—

2018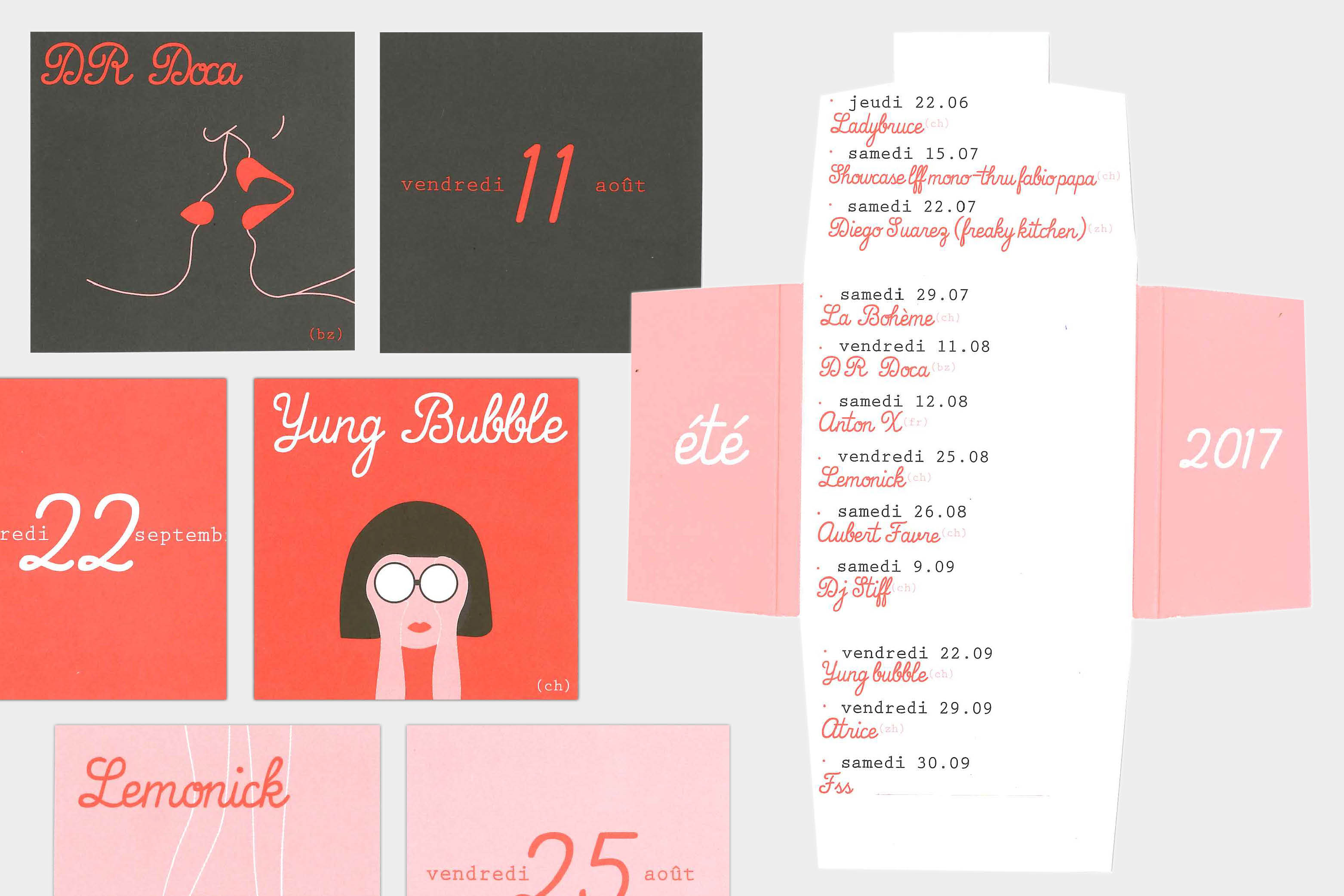 — graphic identity Forum Horizon 2017
for l'Office d'orientation de canton de Vaud
— a series of illustrations
for the summer programm of Sauna Club, Vevey
— graphic identity Le Passculture 2018- 2019
for canton de Vaud
— two illustrated covers
for the publishing house Paulette, Lausanne
— a series of posters
for Musée de l'Absurde, Vevey
— a series of illustrations
for monokini's annual tear-off calendar