Stories of Product Innovation — scenography — 2022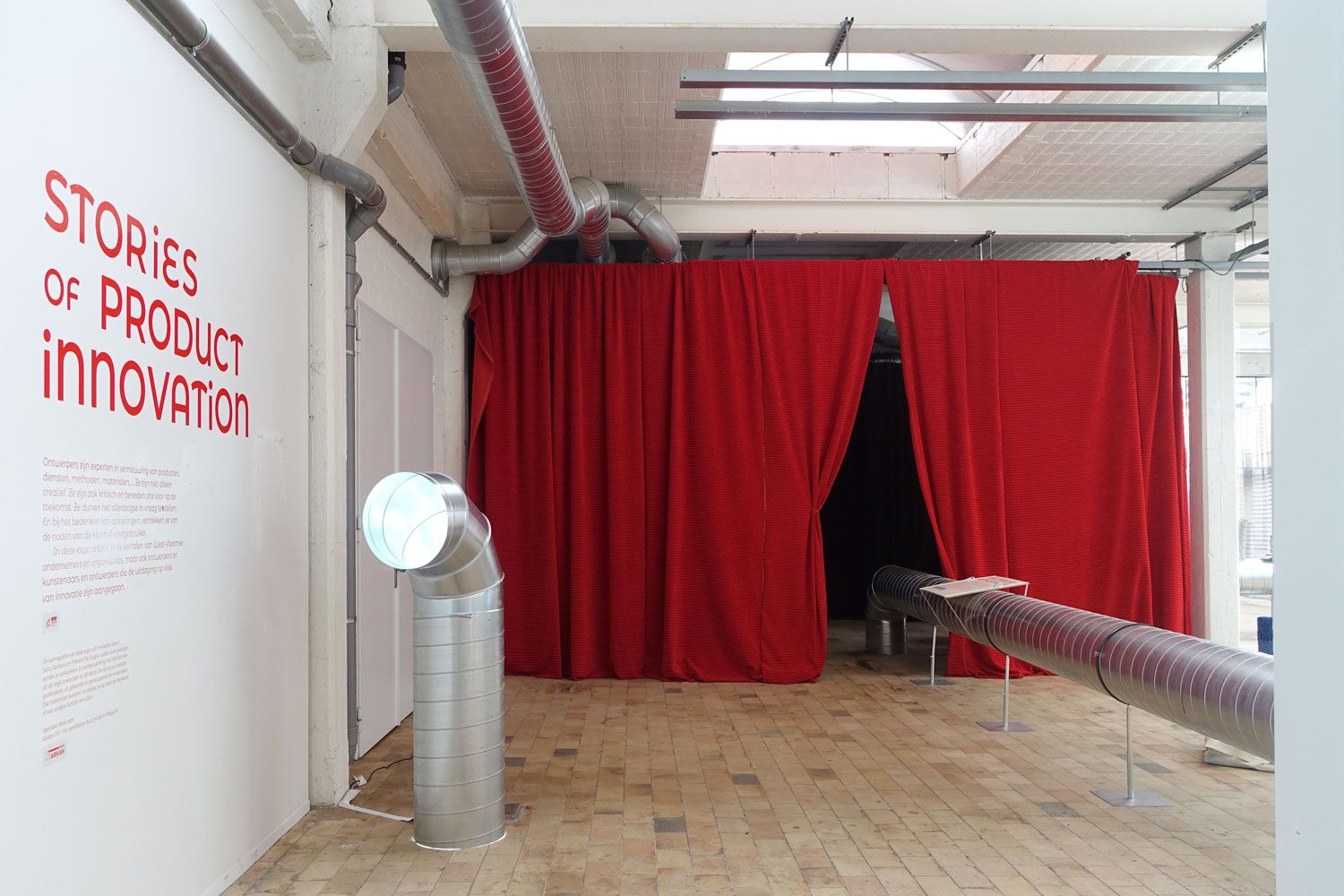 Scenography design for the exhibition Stories of Product Innovation at WONDER Kortrijk.

We designed an overwhelming setting that celebrates innovation and encourages wonderment. An impressive structure of ventilation ducts guided the visitors through the space and served as a support system for the various exhibited projects. The structure is visually complemented with classy velvet curtains, a powerful typography in bright red and shinny mirrors.

We overwhelmed without wasting. Once the exhibition was finished, the borrowed ventilation ducts could return to the manufacturer.




In collaboration with Manon De Cuyper
Commisioned by Designregio Kortrijk
Sponsored by Airkan NV
Last picture by Jonas Verbeke