Congress of Spoons — identity, exhibition design — 2018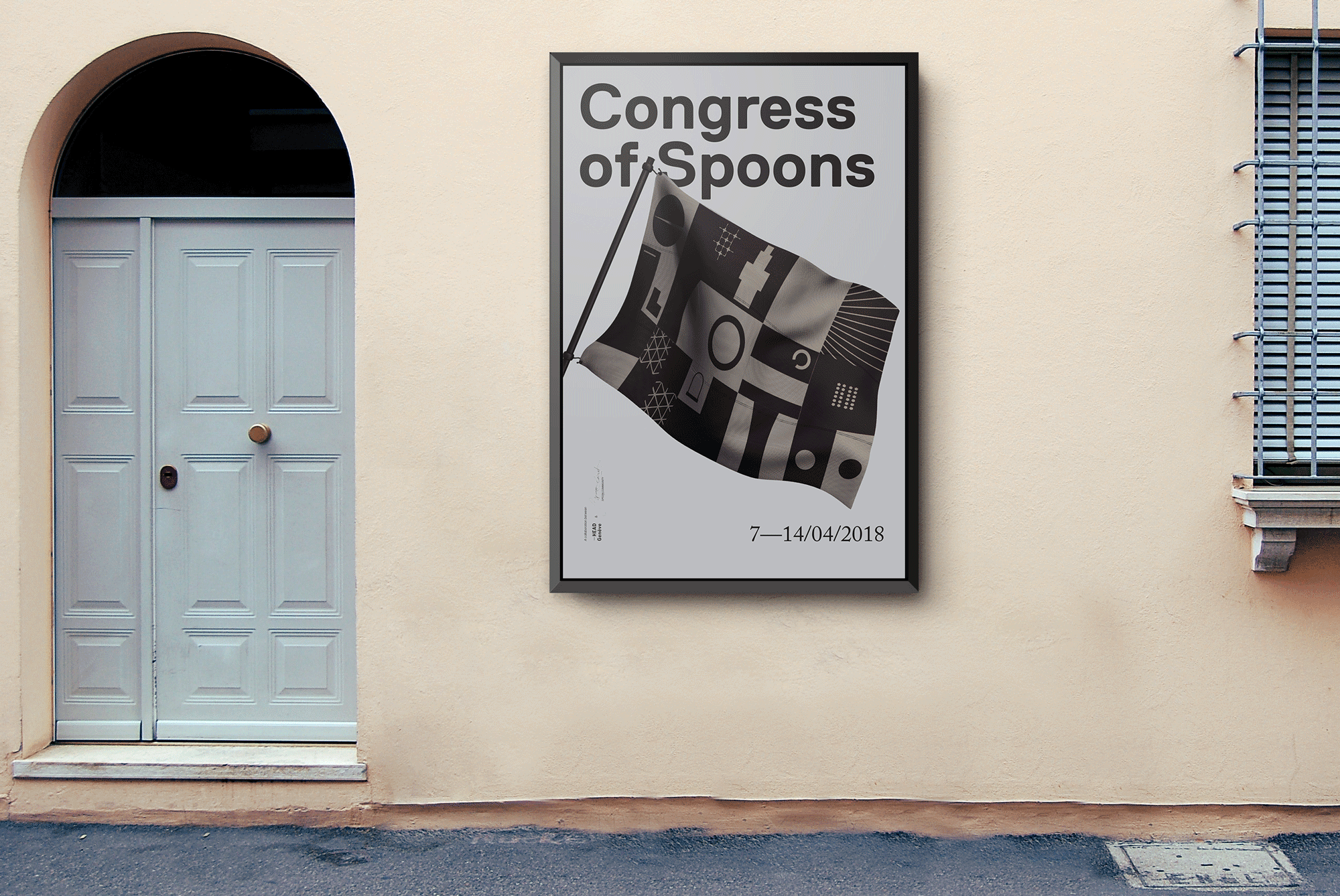 Proposal for the graphic identity and the exhibition design for Congress of Spoons.

The exhibition Congress of Spoons explored the narrative power of objects and our relationship with them whereby different cabinets proposed a different way of looking at the same object: the spoon. This proposal was based on a narrative in which the Spoon Community hired us to design their annual congress.The different cabinets represent different delegations that each have their own flag. The flag of the event is an assembly of all the delegations, representing the whole Spoon Community.


Designed during a one week workshop with Neoneo at HEAD in Geneva
In collaboration with Beatriz Granado and Fatou Dravé